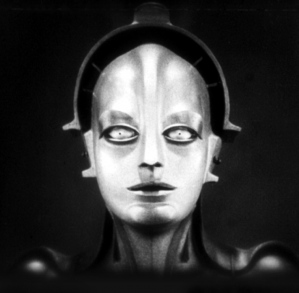 Robot Dreams

Kunsthaus Graz
Space02
Lendkai 1
8020 - Graz
Austria

Exhibition: 09.10.2010-20.02.2011, 10:00 AM - 06:00 PM


Coproduction with Museum Tinguely, Basel

Robots are no longer found just on the factory floor or as highly developed imaginary creatures in science-fiction stories. They are moving into our homes, taking to the water or the air, optimizing artificial limbs, helping autistic children and surveying fields.

It explores the political, social and artistic implications of new intellectual ideas associated with robots as the android automatons originally conceived solely as mankind's drudges. Artists are being invited to develop projects specially for the exhibition.
Borrowing its title from Isaac Asimov, the exhibition endeavours to pin down the term 'robot' and its association with various concepts such as power, control and fear. The projects go on the trail of pressing questions of embodiment, the interaction between man and machine, biopolitics and various forms of swarm-oriented thinking (e.g. community-organised thinking), also feedback from developments in the realm of artificial intelligence relative to the perception of human behaviour and human intelligence.
Robots act here as an artistic medium, a mirror of ethical considerations to do with artificial beings and differing definitions of intelligence. Naturally, this involves taking a critical (and often coolly detached) look at its different levels of meaning in respect of the Other.
 
With Thomas Baumann (A), John Bock (D), Kirsty Boyle (Aus), Yan Duyvendak (CH), Jessica Field (CA), Sibylle Hauert & Daniel Reichmuth (CH), Jon Kessler (USA), Ed Kienholz (USA), Richard Kriesche (A), Luc Mattenberger (CH), Laurent Mignonneau & Christa Sommerer (A/F), Nam June Paik (J), Niki Passath (A), Walter Pichler (A), François Roche / R&Sie(n) with Stephan Henrich (F), Stelarc (Aus), Virgil Widrich (A) and others.
A catalogue accompanies the exhibition.

*The concept of robot comes from Karel Čapek's science-fiction play R.U.R. (1920) and is based on the Czech word robota, meaning "labour".

Curators: Katrin Bucher Trantow, Peter Pakesch, Andres Pardey, Roland Wetzel

Website: http://www.museum-joanneum.at/en/kunsthaus/exhibitions/robot-dreams

Image: Maria in "Metropolis" from Fritz Lang, 1927 (filmstill), Friedrich-Wilhelm-Murnau-Stiftung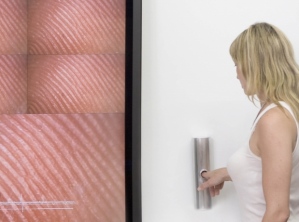 EXTIMACY.
ART, INTIMACY AND TECHNOLOGY

Curator: Pau Waelder
Group exhibition with Gazira Babeli, Clara Boj, Martin John Callanan, Grégory Chatonsky, Diego Díaz, Rafael Lozano-Hemmer, Laurent Mignonneau, Paul Sermon, Christa Sommerer, Carlo Zanni.

Exhibition: 29.01.2011 - 01.05.2011

FUNDACIO ES BALUARD
MUSEU D'ART MODERN I CONTEMPORANI DE PALMA
Plaza Porta de Santa Catalina, 10 BALUARD DE SANT PERE
Palma 07012
Spain


Extimacy: the intimate is Other
(Pau Waelder)

Inside the immense flow of data exchange, the new technologies have facilitated an interdependency between the spheres of what is private and what is public, between interior and exterior, leading us to reveal, in an increasingly natural manner, our experiences, thoughts and feelings, enlarging the circle of intimacy to the point of sharing our inner life with the invisible, abstract audience of Internet users. Things personal become collective, things belonging to others become our own and intimacy is no longer something that is preserved and kept in our innermost circles, but something that is projected in all directions in an eccentric movement. Thus intimacy turns into extimacy, to use the term created by Jacques Lacan to define the existence, within the most intimate sphere of the I, of a "foreign body", that which is external to the individual and with which one identifies.

We need to share our intimacy because what we are is defined both by our subjectivity and by what surrounds us. In the realm of digital art, several artists have worked with the new parameters of subject, body, interpersonal relationship and intimacy introduced by the new technologies. Their works enable us to initiate a reflection on the ways in which the mobile phone, e-mails, chats, social networks and instant messaging systems modify, increase or condition our communication with others. They also allow us to consider where the boundaries of our personal space lie, where our "I" ends and that of others begins.

"Extimacy. Art, intimacy and technology" is a group digital art exhibition which puts forward a proposal that spectators reflect on these concepts through the presentation of works by recognised artists from the international scene. Interactive installations, mainly, that involve spectators in what is active participation with the work, which never ceases to be a piece with its own identity, the fruit of the firm artistic background of creators who combine art and technology in their work. In an era in which the user adopts an active role in the diffusion and manipulation of information on the global network (known as web 2.0), in art, too, a change in roles between spectator and work is taking place, with interactive art as the best expression of this new paradigm. The works of some great names from this sphere, such as Christa Sommerer and Laurent Mignonneau, Rafael Lozano-Hemmer or Paul Sermon, for instance, are combined with the creations of promising artists like Gazira Babeli, Clara Boj and Diego Díaz, Gregory Chatonsky, Carlo Zanni or Martin John Callanan. All of them exhibit the multiple facets a concept as complex and at the same time as simple as extimacy can present, from different angles and with diverse intentions.

Website: http://www.esbaluard.org/en/exposicions/69/extimitat

Image: Rafael Lozano-Hemmer, Pulse Index, 2010. The artist's collection. Photo: Antimodular Research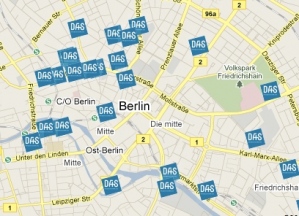 DIGITAL ART + SOUND WEEKEND
70 VENUES IN BERLIN
28th – 30th January 2011

On the weekend prior to the festivals, from 28 – 30 January 2011, transmediale, club transmediale (CTM), Create Berlin and a multitude of Berlin partners together invite you to the inaugural Digital Art & Sound (DAS) Weekend. At DAS Weekend 2011, more than 70 independent organisations, venues and individuals active in Berlin will present their activities by setting up their own events and opening doors to their spaces.

transmediale & CTM are both crucially intertwined and also dependent on collaboration with the independent arts scene and have always felt that fostering this relation is key for the festivals. Due to decreasing support and funding in the media, sound and digital arts sector, they have joined forces with Create Berlin and called upon independent venues and platforms across Berlin to come together to showcase and promote the richness of existing activities in Berlin. DAS Weekend aims to draw attention to the many artists, spaces and initiatives active in Berlin with great commitment and exciting ideas to promote artistic work and discourse in the converging zones between digital arts, experimental music and sound.

Please note many DAS Weekend participating venues have exhibitions and projects continuing throughout February 2011.

Website: http://dasweekend.de/?page_id=2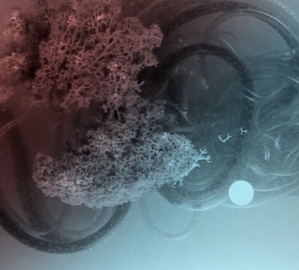 transmediale.11

Haus der Kulturen der Welt
John-Foster-Dulles-Allee 10, Berlin

With the title RESPONSE:ABILITY transmediale.11 calls for joint reflection on how we live with and on the
Internet today. The network as a zone of social activity is becoming an increasingly competitive resource.
At the same time, the rise of social networks, the new quality of mobile communication technologies and
real-time media are leading to the increasing live-connectedness and networking of our society.
transmediale.11 asks what courses of action following the Web 2.0 era are possible for Internet users in
responding to these developments. Against this background over 170 artists, researchers and media
activists create an interdisciplinary platform linking art, lectures, performances, workshops and
screenings at the Haus der Kulturen der Welt and over 20 satellite locations in Berlin.

The festival includes exhibitions, competitions, conferences, film and video programmes, live performances and a publication series called 'transmediale parcours'. Moreover it cooperates with club transmediale (CTM), which deals with electronic music and club culture.

Website: http://www.transmediale.de/

Image: still from trailer of transmediale 11, Emilia Forstreuter and ® - beta version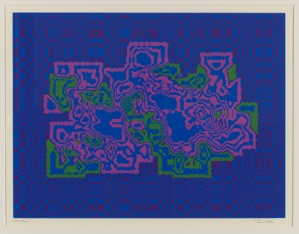 Drawing with Code: Works from the Anne and Michael Spalter Collection

Exhibition: 29th January - 24th April 2011

deCordova Sculpture Park and Museum
Foster Galleries
51 Sandy Pond Road
Lincoln, MA 01773

Drawing with Code brings together a selection of computer-generated art by the form's earliest and most important practitioners from the 1950s to today. The Providence-based collection of Anne and Michael Spalter is one of the largest and most important of its kind in the U.S. and shines a new light onto a darkened corner of the art historical record.
In our current digital environment when just about everyone holds the processing power of a full computer in their pocket, it is difficult to remember a time when computer technology was not involved in every aspect of our lives. In the arts—visual, cinematic, musical, dance, and theater—the computer has become not only an accepted, but in many cases, an intrinsic tool for artistic expression. The artists featured in Drawing with Code emerged in the early computer-era when the technology was rudimentary by current standards and its capabilities rarely extended beyond the world of computation. Merging their interests in art and coding, these practitioners came to be known as "Algorists," artists who employed original algorithms to create images. In addition to works on paper, Drawing with Code presents the work of two filmmakers, Lillian Schwartz and Stan VanDerBeek, who were brought into Bell Labs Research by Kenneth Knowlton to make some of the first computer art animations. These six animations were collaborations using Knowlton's BEFLIX (Bell Flicks) programming language for bitmap computer-produced movies.
The artists in Drawing with Code represent some of the earliest innovations in computer-generated art from the U.S., Europe, and Asia, pioneering a new form of collaboration between technology and art that pushed the boundaries of both.
Featured artists: Yoshiyuki Abe, Manuel Barbadillo, Jean-Pierre Hébert, Desmond Paul Henry, Sven Höglund / Bror Wikstörm, Sture Johannessen, G. F. Kammerer-Luka / Jean-Baptist Kempf, Hiroshi Kawano, Kenneth Knowlton, Ben F. Laposky, Manfred Mohr, Vera Molnar, Frieder Nake, George Nees, Lillian F. Schwartz, Stan VanDerBeek, Roman Verotsko, Mark Wilson, and Edward Zajec.
This exhibition is organized by guest curator George Fifield, Director, Boston Cyberarts Inc. and is part of the 2011 Boston Cyberarts Festival.
 

Website: http://www.decordova.org/art/exhibition/drawing-code-works-anne-and-michael-spalter-collection

Image: Kenneth Knowlton
, Untitled, 1972, 

silkscreen after plotter drawing, 
21 x 15 cm
Type in Motion

Museum für Gestaltung, Zürich
Exhibition: 2.2. - 22.5.2011

Whether it be on the computer screen, on television or in the cinema, the digitalisation of everyday life had meant that we are confronted everywhere with words, sentences, and even entire texts that move. With great inventiveness artists make use of many different kinds of appliances with dynamic typefaces. As a result they both expand and change our ways of "reading the world". We react more attentively, on a small surface we receive a large amount of information – which is also constantly updated – or we are entertained in a surprising way. The rhythm of such texts is often adapted to the music or the sounds that we hear at the same time. Music videos, advertising spots and short films, trailers, eboards and media facades, digital postcards and logos from all around the world introduce us to the extensive universe of moving lettering. Through experiments with text that are presented as interactive installations the exhibition also ventures a look into the future.

http://www.museum-gestaltung.ch/en/exhibitions/exhibitions-2011/type-in-motion/

Image: Laurent Mignonneau, Michael Shamiyeh, Christa Sommerer - Solar Display, 2008
Yves Netzhammer

Museum of Art Lucerne
Exhibition: 9.4. - 24.7.2011

The by now traditional collaboration with Fumetto is again bringing the work of a renowned Swiss artist to Museum of Art Lucerne, this time Yves Netzhammer, born in 1970 in Schaffhausen. He is conceiving a special drawing-based installation for the exhibition, which will run until the summer.

In Collaboration with Fumetto, International Comix-Festival Luzern
For more information of the festival, please visit www.fumetto.ch

http://www.kunstmuseumluzern.ch/ausstellungen/netzhammer/index_en.php

Image: Yves Netzhammer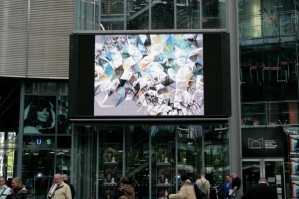 From this month on, there will be movies of well-known artists shown every hour on the Sony Center screen at Potsdamer Platz. This is an renewal of an initative by Sony Center Berlin and Galerie [DAM] Berlin⎮Cologne from 2005, presenting artists who work with new media to a broad audience in a public urban space. The project offers an alternative solution to predominantly commercially used screens in the world's metropolises and introduces internationally known artists on a quaterly run, starting with Casey Reas, Marius Watz and Vuk Cosic.

Casey Reas has become one of the most influentail artists in the filed of software art. Together with Ben Fry he invented his own programming language which is available for free and meanwhile taught in many art schools. For Reas software is not a tool used to rework existing data, like photographs, but the writing of the concept and the software itself are the centre of the art piece. Inspired by Sol Le Witt, who gave written instructions for his famous wallpaintings, which then were executed by another person, Reas carries on this conceptional approach. In doing so the process is the most important part, according to Reas instruction: 'Define a process and translate it into a picture'. In his works the artist investigates the relationship between naturally developing and artificially systems. Organic forms are deriving from precise mechanical structures. At the beginning of the year Reas created together with Tal Rosner the media facade of the Miami Beach concert hall by Frank Gehry.

Marius Watz from Norway belongs to a young generation of artists who have a close relation to the club scene and are internationally networked via communities like flickr. His artwork 'Blocker', which is also in possession of Collection Ruppert (Museum im Kulturspeicher, Würzburg), combines Watz' self-written software with a composition by contemporary Norwegian musician Alexander Rishaug. The artist is working intermedia e.g. his lasercuts on metal work as a new form of drawing. His fondness of experimenting is always able to elate the viewer.

In the middle of the 1990s Vuk Cosic was one of the first artists to discover the internet as a new medium for his artworks, and was able to present these at the Biennale in Venice and the documenta. Later he concentrated on ASCII-art. In the 1960s ASCII was developed as a code based on signs. Cosic uses it as an aesthetic stylistic device in order to abstract image information, to crate a new perception, and as a counter movement to the computer graphics which are getting more and more perfect. He designed a series of remakes from well-known movies like Singing in the Rain, Deep Throat, King Kong, Star Trek or Blow up in ASCII-format.

By now the digital media have become part of the current art discourse and have started to shift art and culture. Wolf Lieser from DAM Projects looks back on 20 years of experience in encountering and communicating this medium. With galleries in Berlin and Cologne and an important prize for digital art is [DAM] internationally leading in the field of computer art from the 1960s. Initial point was the Digital Art Museum [DAM], which will be furthermore expanded as an online-museum.
Talk to Me

Museum of Modern Art, New York
July 24 - November 7, 2011

Talk to Me explores the communication between people and things. All objects contain information that goes well beyond their immediate use or appearance. In some cases, objects like cell phones and computers exist to provide us with access to complex systems and networks, behaving as gateways and interpreters. Whether openly and actively, or in subtle, subliminal ways, things talk to us, and designers help us develop and improvise the dialogue.

The exhibition focuses on objects that involve a direct interaction, such as interfaces, information systems, visualization design, and communication devices, and on projects that establish an emotional, sensual, or intellectual connection with their users. Examples range from a few iconic products of the late 1960s to several projects currently in development—including computer and machine interfaces, websites, video games, devices and tools, furniture and physical products, and extending to installations and whole environments.

The Department of Architecture and Design is documenting the process of organizing Talk to Me from its early stages through its opening in July 2011 and beyond via an online journal. The site features projects we are currently studying and some we have already selected, along with relevant references and feedback and suggestions from designers and writers. Since we always cast our nets very wide and count on suggestions and opinions from the design community, this step comes very naturally. Besides, communication is what this exhibition is all about.
Visit the online journal at wp.moma.org/talk_to_me/.

Image: Kacie Kinzer. Interactive Telecommunications Program, Tisch School of the Arts, New York University. Tweenbot. 2009. Cardboard, paper, ink, batteries, motor, and wheels. 36 x 8 1/2 x 14" (91.4 x 21.6 x 35.6 cm). Installation view at The Museum of Modern Art, 2011. Photo © Scott Rudd
Experience Space

Aram Bartholl
Christa Sommerer & Laurent Mignnoneau
John F. Simon
Lynn Hershman Leeson
[Lab]au
Marius Watz
Evan Roth
Nicole Nickel

Gallery [DAM] Berlin
Neue-Jakob-Str. 6-7, courtyard
D-10179 Berlin
Phone: +49 30 28098135

Preview: Sat. 17th September, 7 - 10 pm

Program:
7:30 pm Opening with Wolf Lieser
8:00 pm Performance Nicole Nickel, Visual + Marco Brosolo, Music
8:30 pm Marco Brosolo, AST + Vocal, Digital Campfire Songs

Exhibition: 20th September - 12th November

'Experience Space' is the first exhibition of gallery [DAM]Berlin in the new quarters at Neue Jakobstr. 6/7 (courtyard) between Berlin Mitte and Kreuzberg. The title of the show refers on one hand to the new space – the gallery is bigger, it's now situated in a loft – and on the other hand to the content of the exhibition. The group show, which mostly shows works of the gallery's artists, is about the different aspects of space. There will be sculptures, installations, but also artworks that refer to the topic with regards on content on display. The virtual space will play a subsidiary part, only John F. Simon's work deals with the incompatibility of virtuality and reality in an ironic way. Focus will be on real space, public or private, and the examination of architecture.

Lynn Hershman Leeson researches in her work 'Homefront', composed of a doll's house and two video projections, the dynamic of human relations in a sealed, private room and stages a scene of domestic violence behind an idyllic facade. A glance through the window of this house bares a scene of a couple's escalating relationship; the other part of the art piece shows the couple during the following session with their therapist.
In their interactive sculpture 'Magic Eye - Dissolving Borders' Christa Sommerer and Laurent Mignonneau lead expectations of conventional communication and interaction ad absurdum. They configurate radios from the 1950s by providing them with sensor technology. The noise deriving from these radios when an observer approaches are human sounds like gurgling, snoring, belching, farting and other embarrassing sounds we tend to restrain in public.
John F. Simon plays in 'Grasp' with suggested three-dimensionality in virtual space by mixing software and video, showing a hand vainly trying to grasp a virtual object. He researches automated procedures and systems. Since 11 years his daily hand drawings, that enable him to explore different layers of thinking by improvised drawing and rational writing (drawings are to be found on http://www.iclock.com/), build a basis for later artworks. Thereby Simon uses the features of digital media in order to implement the principals of form, composition and colour in a new way. In his works he complements software with sculptural, coloured elements made of wood or plastic.
Aram Bartholl's 'Random Screen' looks like a digital sculpture made of big pixels, but it is a light installation based on tea candles: a screen, not controllable and working without any electricity. The art piece is part of his low-tech-screen-projects that are inspired by the media facade Blinkenlights arranged by Berlin's Chaos Computer Club. Every pixel of Random Screen is an independent unit. Core elements are special projection foil, a modified beer can and a tea candle.
Graffiti and code are the main elements of Evan Roth's artworks. He goes for graffiti tags over and over again, the "signatures" of the anonymous sprayers. His main concern is, besides the lettering with the gesture of the sprayers during writing, their often angry, furious movement. It's this movement Evan Roth is fascinated by and which he transforms into three-dimensional sculptures or interactive light installations on a facade to do its gestural swing justice. From illegality into art context: With 'GraffitiAnalysis' he transfers graffiti letterings taken from public space into fragile, sculptural shapes, whose shadow creates the initial graffiti lettering on the wall.
Nicole Nickel presents a selection of new artworks which combine fragments of indoors and outdoors to three-dimensional objects and collages. Since graduating in fine arts she is intensely concerned with perspective and spatiality. She teams handmade surfaces of foil and paint with computer generated structures to form illusions of architecture, whose ingenious play with perspective and distinct chromaticity fascinates the viewer. But her compositions, reminding of Frank Stella in their colours and forms, are of concrete content: the human body in a constructed space. So far her architecture was only implemented in two-dimensional pictures, now Nicole Nickel took the consequent last step by creating three-dimensional objects of different layers.
The artist group LAb[au] presents a new version of generative software on a plexiglas console - 'Particle Springs' - and their sound-based sculpture 'ParticleSynthesis'. The artwork combines generative software, sound and light to a sculpture that can be looked at as such from the outside. But it also invites the visitor to step into the hexagonal circle in order to get the full space-sound-experience. "All sound is an integration of grains, of elementary sonic particles, of sonic quanta." – referring to contemporary composer Xenakis, who splits up sound in smallest particles and then reassembles (granular synthesis) and combines them with the dimension of space, the work of LAb[au] unites a sound layer according to granular synthesis with real time rendered, visual 3D-particels.
Marius Watz uses digital processes and self written algorithms to create works with semi-autonomic software systems in different mediums like film, picture and sculpture. The exhibited artwork Exploder is a study for a space installation Watz presented i. a. at the beginning of the year in a solo show at ROM for Kunst og Arkitektur in Oslo as a large-sized taped mural.
Rafael Lozano-Hemmer - Trackers

Gaîté Lyrique, Paris
September 30 - November 13, 2011

First personal show in France for the mexican-canadian artist Rafael Lozano-Hemmers and his interactive installations placing the visitor between playful excitement and fear of the oppressive automatisms.

http://www.gaite-lyrique.net/en/programmation/event/rafael-lozano-hemmer-trackers

Image: Maxime Dufour Photographie
Frances Stark - My Best Thing

Moma PS1, New York
October 14, 2011 - January, 2012

Frances Stark (American, b. 1967) is a Los Angeles-based artist and writer whose work explores image-making and the written word. Known for her works on paper that often reference the acts of drawing and writing, Stark also makes videos, sculptures, and live performances that are suffused with self-doubt, speculation, and vulnerability. She regularly draws from popular culture, literature, and her own personal life, often exploring expectations and assumptions about gender that inflect her identity as a woman, artist, teacher, and mother.

http://momaps1.org/exhibitions/view/342

Image: Frances Stark. Film still from My Best Thing. 2011. Courtesy the artist and Gavin Brown's enterprise, New York; Galerie Buchholz, Cologne and Berlin; Marc Foxx, Los Angeles; and greengrassi, London.
ArtFutura Festival - Reviewing the Future

21 - 23 October, 2011

ArtFutura reaches its twenty-second edition, presenting its audiovisual program at twelve cities (Barcelona, Bogotá, Oviedo, Pamplona, Madrid, Murcia, Palma de Mallorca, Santiago de Chile, Segovia, Tenerife, Valladolid and Vigo), and special activities in Bilbao (AlhóndigaBilbao) and Buenos Aires (Tecnópolis, MALBA Museum).

This year ArtFutura presented in Buenos Aires the anthropomorphic robots of Hanson Robotics. It was at Tecnópolis, a science and technology park which is also museum. In its first phase Tecnópolis received more than 3 million visitors. Afterwards, ArtFutura presented at AlhóndigaBilbao the exhibition ArtFuturaXXI, a journey through the aesthetics and thought of the digital culture over the past 21 years.

Now comes the festival, with the participation of Wolf Lieser and Edward Shanken, authors of two of the more appreciated books on the subject of new-media or digital art.

Image: taken from http://www.artfutura.org/v2/intro.php?idedition=31&idcontent=1&mb=1&me=0&lang=En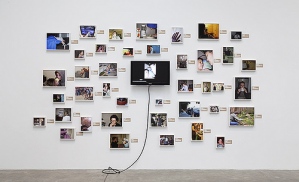 Social Media
16th September - 15th October 2011

The Pace Gallery
510 West 25th Street
New York, USA

"Social Media," Using the Web to Rebel Against the Web
By Jarrett Moran on Artlog
http://artlog.com/posts/198-using-the-web-to-rebel

Social Media at The Pace Gallery assembles a group of artists responding to the internet, whether as a way of bringing people together, as an aesthetic influence, or as a state of affairs to regard skeptically and even satirize. Social Media takes a long view that starts in the 1960s with Robert Heinecken (the show's one pre-internet artist), who altered magazines like Time and Mademoiselle with his own collages and put them back on supermarket racks for others to stumble on. Since Heinecken, the idea of pulling from, responding to, and feeding back into the media has become more commonplace – Twitter, Tumblr, conceptual art video games, supercuts, and super supercuts attest to the prevalence of Heinecken's media interventionism.

Before the opening, the gallery convened exhibiting artists Aram Bartholl, David Byrne, Emilio Chapela, Penelope Umbrico, and Miranda July for a panel moderated by Artlog. The panelists articulated a desire to explore new technology without making art merely about the technology's novelty, or as Byrne put it, "making art about telephone wires." July emphasized that her project preceded (and anticipated) the websites we think of as social media. Her collaboration with Harrell Fletcher, Learning to Love You More, created a community around an ongoing series of art assignments posted online from 2002-2009. Bartholl likewise emphasized how quickly the internet is evolving and how recently the term social media supplanted the previously trendy "Web 2.0."

Bartholl's work registered this push and pull most dramatically with Dead Drop, an "offline, peer-to-peer file-sharing network." In other words, USB sticks poking out of cement walls around New York, an antithesis to cloud computing, Google's server farms, and the assumption that we can find all the data we need online. Penelope Umbrico brought online image service Flickr offline in her installation Sunset Portraits from 9,623,557 Flickr Sunset Pictures on 8/22/11, a grid of over one thousand pictures of sunsets taken on that date, printed in a somewhat pixelated, compressed format that refers back to their digital origins. The nearly ten million pictures referenced in the title are a concrete instance of the idea that everyone is becoming a cultural producer, their own Heinecken, yet the kitschy ubiquity of sunset photography undermines any triumphalism in that sentiment.

In taking the internet offline, much of the work brings the web down to human scale. Chapela spoke most candidly about social media as a common adventure, something to "explore together" and also to fail at. "We are going to keep failing to grasp what social media is," he said, and his work made that futile attempt concrete. Chapela's According to Google records Google image search results in bound volumes, by nature outdated and incomplete.

Back in 2002 when July launched Learning to Love You More, she considered the internet "a really cool way to get lots of people involved" and "to ask people to engage with other people." Keeping the focus on the interaction and not the technology, she designed the website's assignments so that participants would have to leave the computer in order to complete them. July called her strategy "using the web to rebel against the web," and strains of that rebellion echo throughout the show, a tone that might resonate even more in 2011 than 2002, as the internet in equal measure facilitates protests and compromises privacy.

Social Media is organized by Pace/MacGill in conjunction with The Pace Gallery and the MFA Photography, Video and Related Media Department at the School of Visual Arts.

Link to the exhibition: http://www.pacemacgill.com/press_release.php?item=100

Image: Miranda July & Harrell Fletcher, Learning to Love You More – Assignment #68: Feel the News, 2002-09. Courtesy of Pace Gallery.
Tracing Mobility
Cartography and Migration in Networked Space

Exhibition, Symposium and Open Platform
24.11. – 12.12.2011
Opening 23.11.2011 | 19 h

Haus der Kulturen der Welt
John-Foster-Dulles-Allee 10
D - 10557 Berlin

The exhibition is a continuation and a further exploration of an ongoing dialogue that seeks to descry the cultural aspects of our mobility, the future of our mobility and the new spaces thus created or altered as a consequence.

Through the positions of sixteen international artists from various backgrounds, such as visual art, new media art and performance, the show is a provocative staging of the role electronic networks play in transforming our conceptions of time, space and distance. In a variety of formats or platforms, such as installation, video, performance, painting, 'Apps', maps and open-source collaboration, these artists' projects visualise a current of developing strategies lobbying for a position of awareness, observation and engagement within the sovereign as well as restrictive field of our 'new' spatial condition(s) and conditioning.

Within that (or outside of that), unravel many questions and provocations: How shall we understand, or rather, how can we even enunciate, the new space that arises in the convergence of online and offline? ; What does this do to one's perception of time and space? ; When every corner of the earth is mapped and within one's digital grasp, how is one's physical and conceptual sense of distance and space affected? ; How does the omnipotent presence of our virtual mobility effect the movement of a body in a landscape and what does it indicate? ; How does the ubiquity of mobile technology and its media alter our own mobility?

Participating artists and their projects:Frank Abbott (GB) – Muscle / Aram Bartholl (DE) – Dust / Neal Beggs (GB/FR) – From our house to the summit of Europe – Side B. / Heath Bunting (GB) – Status Project / Janet Cardiff / George Bures Miller (Kanada) – Road Trip / Miles Chalcraft (GB/DE) – At End of Road / Simon Faithfull (GB/DE) – The Electrification of Dark Peak (a proposal); Going Nowhere / Going Nowhere 2; Limbo, An expanding Atlas of Subjectivity / Yolande Harris (GB/NL) – Navigating by Circles; Taking Soundings; Sun Run Sun: Satellite Sounding ( Folke Köbberling & Martin Kaltwasser (DE) – IFA / Landon Mackenzie (Kanada) – Houbart's Hope (Green), Hope Advanced, Hope Dasht; Vancouver As the Centre of the World / Open_Sailing (FR/JP) – Protei plan b (Sophia New & Dan Belasco Rogers) (GB/DE) – The re-drawing of everywhere we've been in Berlin since 2007; Five Years of text messages mapped onto the duration of the exhibition / Esther Polak & Ivar van Bekkum (NL) – / Gordan Savicic (A/NL) – Constraint City – The pain of everyday life / Mark Selby (GB) – Camera Explora / Michelle Teran (Kanada/DE) – Folgen

Website: http://www.hkw.de/de/top/presse/pressemitteilungen/pressemitteilung_68084.php

Image: Simon Faithfull – Going Nowhere 2