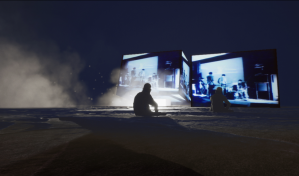 With the constant doubling of computing power of data processors, the symbiosis between organic life and digital reality seems to be finally completed. The achievement of this ancient fantasy, however, is not translated into science fiction dreams, but into the capitalist mechanisms in which human activity is traded as a digital product.

Artists: Thomas Georg Blank, Beat Brogle, Simon Burkhalter, Ted Davis, Jean-Baptiste Friquet, Dorota Gawęda and Eglė Kulbokaitė, Sid Iandovka and Anya Tsyrlina, Tamara Janes, Jacques Lopez, Julia Mancini, Yann Patrick Martins, Marian Mayland, Katrin Niedermeier, Dana Gabriela Popescu, Denim Szram, Romain Tièche, Jakob Tyroller.

Curator: Boris Magrini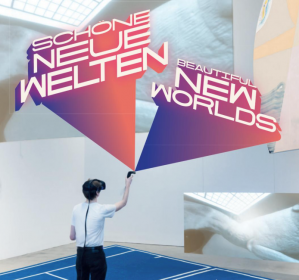 The introduction of virtual reality has led to a pictorial revolution that is radically changing not only our perception of images, but also our relationship with reality. Widely compatible technologies, such as VR headsets and 3D projectors, play an increasingly important role in everyday life.

The exhibition is dedicated to this evolution in image technology and explores the interconnections between virtual and real contexts.

Participating artists: Halil Altindere, Salome Asega & Reese Donohue & Tongkwai Lulin, Trisha Baga, Banz & Bowinkel, micha cárdenas, Harun Farocki, Forensic Architecture, Sidsel Meineche Hansen, Florian Meisenberg, The Nest Collective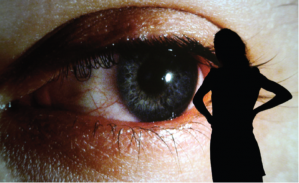 MAAT brings to Portugal the exhibition Electronic Superhighway, produced by the Whitechapel Gallery, London, in 2016.The exhibition's title, Electronic Superhighway, is taken from a term coined in 1974 by South Korean video art pioneer Nam June Paik, who foresaw the potential of global connections through network technology.


PARTICIPATING ARTISTS
Zach Blas, Vuk Ćosić, Douglas Coupland, Joana Hadjithomas and Khalil Joreige, Camille Henrot, Gary Hill, Ann Hirsch, JODI, Allan Kaprow, Oliver Laric, Rafael Lozano-Hemmer, Eva and Franco Mattes, Manfred Mohr, Lillian F. Schwartz, Richard Serra/ Nancy Holt, Taryn Simon, Stan VanDerBeek, Steina and Woody Vasulka, amoung others.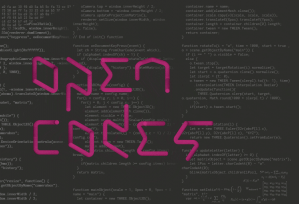 Today we live in a globalized world that is controlled and created by digital codes.
From the binary code (Leibniz) to Morse code, from cosmic code to the genetic code, we live in a world of codes.
Artworks and scientific works based on digital as well as on analog codes are presented in the exhibition.

Participating artists:
::VTOL:: JEAN-MICHEL ALBEROLA MOREHSHIN ALLAHYARI APPSPHEREAG TORSTEN BELSCHNER LISA BERGMANN MICHAEL BIELICKY PATRICK BORGEAT JAMES BRIDLE LUDGER BRÜMMER BUTTERNUTTEN AG CAN BÜYÜKBERBER EMMA CHARLES MATTHIEU CHERUBINI SAMI CHIBANE TYLER COBURN SIGNAL CODES AND MACHINE CODES MAX COOPER SHANE COOPER LARRY CUBA
Curated by Francesca Franco in collaboration with Stefano Coletto, the exhibition features works of the pioneers of digital art: Ernest Edmonds, Manfred Mohr, Vera Molnár, Frieder Nake and Roman Verostko.
A full program of digital art-related lectures and artist talks will be organized as an integral part of the exhibition.
It explores the history of pioneering generative art and its contribution to the broader field of contemporary art from the 1960s to the present.
The exhibition offers the rare opportunity to discover the history and developments of art created through the algorithm in an accessible and stimulating narrative. The trail follows the personal development of each of the five artists, their inspirations and how they have developed in parallel with technological advances.

"Algorithmic Signs" seeks to trace and make visible common ideas as well as the differences between the artists: the story of how their roads have crossed over the years.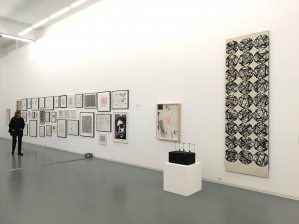 The exhibition "The Policeman's Beard is Half-Constructed" is named after the first book written by a computer and shows works of art that are in contact with the Age of Artificial Intelligence.

Ed Atkins, Horst Bartnig, Thomas Bayrle, Otto Beckmann, Steven Claydon, Harold Cohen, Aleksandra Domanović, Frederick Hammersley, Lynn Hershman Leeson, Roger Hiorns, Charlotte Johannesson, Sture Johannesson, Joe Jones, Jamian Juliano-Villani, Alison Knowles, Kenneth Knowlton & Leon Harmon, Agnieszka Kurant, Mark Leckey, Hilary Lloyd, Lou Cantor, Tatsuo Miyajima, Manfred Mohr, Vera Molnár, David Musgrave, Frieder Nake, Georg Nees, Henrik Olesen, Eduardo Paolozzi, Yuri Pattison, Seth Price, Lillian Schwartz, Keith Tyson, Stan VanDerBeek, Anne-Mie Van Kerckhoven, John Whitney, Ulla Wiggen.

22 September to 19 November 2017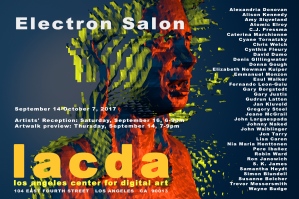 The Los Angeles Center For Digital Art is dedicated to the propagation of all forms of digital art, new media, digital video art, net art, digital sculpture, interactive multimedia, and the vast panorama of hybrid forms of art and technology that constitute our moment in culture. They are committed to supporting local, international, emerging and established artists through exposure in their gallery. LACDA has an ongoing schedule of exhibits and competitions, produce editions of wide format archival prints, and collaborate in the production of digital artworks in their studio.

September 14 October 7, 2017
The exhibition provides an overview of some examples of the "art of immersive experiences". It includes a heterogeneous selection of significant works developed by Jean Michel Bruyère, Neil Brown, Dennis Del Favero, Kurt Hentschläger, Sarah Kenderdine, Ulf Langheinrich, Matthew McGinity and Jeffrey Shaw.

September 09, 2017 to January 28, 2018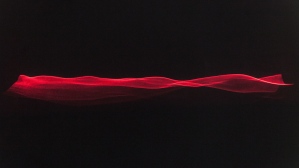 unREAL is an exhibition that attempts to confront the digital present through the very means of technological intervention both as critical examination as well as alternative prospects. The twenty-four works in the exhibition by international artists underscore the often-hidden materiality of bits and bytes, bringing to the fore the algorithmic processes that constitute our digital present.

http://www.hek.ch/en/program/events-en/event/testing-real.html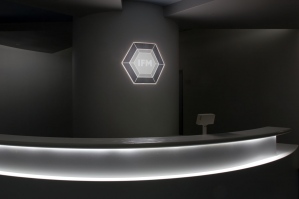 From July to October 2017, the "Immersion" programme at the Berliner Festspiele will present works of art, which occupy the grey zone between exhibition and performance in the digital era. The series features among others the Virtual Reality installation RHIZOMAT VR by Mona el Gammal, produced by ARTE and Berliner Festspiele as well as a 3D- Video installation of Ed Atkins.
Other featured artists are Lundahl & Seitl, Rimini Protokoll, Chris Salter & TeZ, Vegard Vinge/Ida Müller, Jonathan Meese / Bernhard Lang / Simone Young.

Photo credit: Mona el Gammal, RHIZOMAT VR, pic by Torben Otten
GIPHY is packing Wallplay's Gallery 151 with innovative artworks and installations from staples like Lorna Mills, Faith Holland, Carla Gannis, Jelly Gummies, and Robert Beatty, and the artists of GIPHY Studios. The week-long GIF-stravaganza follows up on the 2016 GIF art show Loop Dreams to explore the past, present, and future of the medium. Throughout TIME_FRAME's June 15–22 run, panels, presentations, screenings, artist performances, and workshops will offer a comprehensive experience to GIF-lovers and novices alike.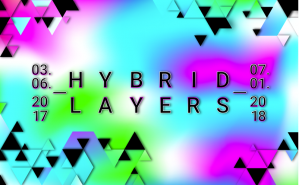 »If only humans would quit with umbrellas … then the rain would not be a problem anymore.«
– Riccardo Benassi

»Hybrid Layers« investigates the manifold aspects of what could be termed the »digital condition.« In this exhibition, the digital becomes the picklock, the a priori, that discloses the specific cosmos, the cultural and conceptual scenarios revealed by the individual artworks. The exhibition focuses on a generation of artists, who were confronted by the growing presence and impact of the digital sphere.

At the time of its emergence, it was possible to address New Media Art as an exhaustive category, whereas to focus on artworks today that deal with the wider issues of technology and the digital, means to enter the complexity of a field, which cannot be subsumed under any specific category or genre. Recognising the multiple perspectives made manifest by technology, the exhibition seeks to investigate the different strands of a narrative, which is intrinsically open and multifaceted, emancipating the discourse on technology from any restrictive categorisation.

»We are so used to living in artificial settings and so dependent on artifacts that we often forget what they do. (…) They never enter into the world as objects but always as projects. They have a history, they are full of conflict, they overflow with unintended consequences, they zigzag into the world« explains Bruno Latour when he talks about the bi-directional relationship that, according to him, links us to technologies.

If we assume that artworks enter the world as projects rather than as objects, then they can help us find new orientations, questioning innovation in its concrete manifestations, modes of existence and generating constant shifts in how we look at technology. Experimental in its format, »Hybrid Layers« follows this direction through the artworks of artists who can hardly imagine a world without the Internet. The installations featured in the exhibition appear as multi-layered projects, which engage with contemporary debates, and reflect on the profound ways in which technology is deeply embedded in modes of knowledge production, perception, and interaction, revealing a set of practices operating within a perspective that goes far beyond media, crossing over into the daily experience of our world.

If we free up our discourse from the need for restrictive categorisation, then the complexity of our surroundings emerges, be they the material consistency of our environments or the immateriality of the digital sphere, thus revealing the kaleidoscopic facets of the functions, contradictions, phenomena, that surround us in all areas of our lives. Once the category has been exploded the field becomes a hybrid nest of multiple, layered possibilities.

Participating artists:

Riccardo Benassi
Enrico Boccioletti
Anne de Vries
Aleksandra Domanović
Ed Fornieles
Guan Xiao
Yngve Holen & Aedrhlsomrs Othryutupt Lauecehrofn
Yu Honglei
Delia Juergens
Daniel Keller
Lawrence Lek
Metaphysics (Beteiligte KünstlerInnen: Eddie Peake, Florian Meisenberg, Anne de Vries, Rubén Grilo, Mélodie Mousset & Näem Baron, Jack Strange und Anna K.E.; produziert von: Philip Hausmeier)
Katka Novitskova
Yuri Pattison

Credits:

Giulia Bini (Curator)Sabiha Keyif (Curator)Daria Mille (Curator)Philipp Ziegler (Curator)
Organization / Institution:

ZKM | Karlsruhe
META is an exclusive conference that gathers together visionary thinkers annually to exchange information on the latest developments in the areas of digital art and virtual reality in discussions and lectures. This year with:

Michael Firnhaber (Google Cultural Institute, Hamburg), Dirk von Gehlen (Süddeutsche Zeitung, Leitung Social/Innovation, München), Prof. Dr. Christian Geiger (Professor für VR/Mixed Reality, Hochschule Düsseldorf), Wolf Lieser (Gallery Director of DAM Gallery and Founder of Digital Art Museum, Berlin), Artists Theo Triantafyllidis, Giulia Bowinkel & Friedemann Banz, Manuel Rohner and the creatives & designer Katharina Drasdo (Designer), Jan Thiel (A4VR), Achim Fell (Dear Reality) and Patrick Holtkamp (BBDO).

http://www.nrw-forum.de/en/events/meta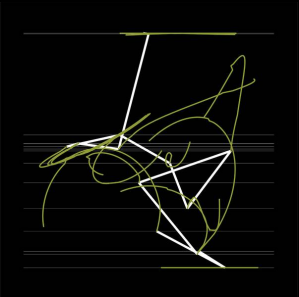 The show gives a representative overview of the artist's œuvre as a pioneer of digital art, starting with early works from the 1960s to the latest ones. Mohr has been working with computers since 1969 and uses a self-written computer program as a basis for his pictures. "I came up with the idea that the hyper cube is exactly the classic element I need. To this day I am working with this instrument, which is becoming increasingly complex, "says Manfred Mohr.

The exhibition is curated by Regina M. Fischer.
Auto Vision: Media Art from Nam June Paik to Pipilotti Rist

Running from April 8 to September 3 2017, Kunsthalle Bremen shows its outstanding collection of media art, film, video and electronic media since the 1960s to the presence.

Painting electronically, capturing movement in a new way, abstract experiments with light, manipulation of images from the mass media: The Kunsthalle Bremen has an outstanding collection of media art from the 1960s to the presence. The exhibition includes the early Back Gate Cologne by Otto Piene and Aldo Tambellini from 1968, works by the artists Peter Roehr, Wolf Vostell, Peter Campus, Jan Dibbets, Gary Hill and Manfred Mohr as well as contemporary positions by artists William Kentridge, Jean-François Guiton, Mariko Mori, Simon Starling and Pipilotti Rist.
Fig.: Diana Thater, Dolphins (Detail), 1999, Kunsthalle Bremen – Der Kunstverein in Bremen, Photo: Roman Mensing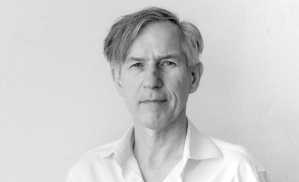 Artspace's Will Fenstermaker first met Lieser at the Moving Image Art Fair, where DAM Gallery showed a 2001 work by Casey Reas—a slow, deliberate construction of a complex pattern, modeled by a programming language developed by the artist. A few weeks later, they met again via video chat to continue their conversation on the past and future of digital art, the institutionalization of virtual reality, and the challenges of avoiding technological spectacle.

Read the full article on Artspace:
http://www.artspace.com/magazine/interviews_features/qa/artistry-vs-novelty-digital-art-museum-director-wolf-lieser-on-virtual-reality-as-art-54660
HOLO is a biannual window into their world: 200+ pages of personal encounters with leading practitioners, visits to key studios and institutions around the world, conversations with prominent thinkers and niche experts on current trends and paradigms—each issue of HOLO is a thorough stocktaking, mixing long-form journalism with striking photography and archived in enduring print.

The second edition of the HOLO MAGAZINE with 236 pages was published in November 2016 and is devoted to the topics art, technology and science. Contributors of this edition are: The artists Casey Reas (L.A.), Fanqiao Wang from Shanghai, Mitchell Whitelaw from Canberra and the pioneer of digital art Vera Molar.

http://holo-magazine.com/2/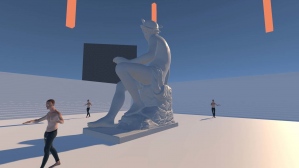 The Unframed World: Virtual Reality as artistic medium for the 21st century introduces VR experiences by nine international artists that are embedded in their installations, projections, video works or sculptures in the exhibition space. The exhibition offers not only a virtual and immersive experience, but also a real and physical one. The show runs from 19 January 2017 - 5 March 2017.
Curated by Tina Sauerländer (peer to space).

Artists:
Li Alin (CAN/DE), Banz & Bowinkel (DE), Fragment.In (FR/CH), Martha Hipley (US), Rindon Johnson (US), Marc Lee (CH), Mélodie Mousset & Naëm Baron (FR/CH), Rachel Rossin (US), Alfredo Salazar-Caro (US)

Picture: Banz & Bowinkel, Mercury, 2016, VR experience, Screenshot

http://www.hek.ch/en/program/events-en/event/die-ungerahmte-welt.html