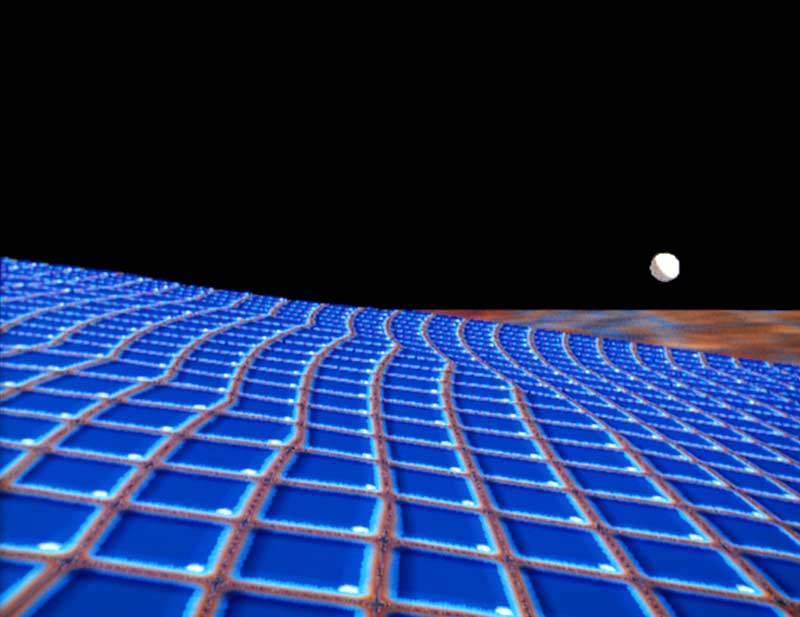 David Em is an electronic artist whose digital images predate personal computers. He created his first digital images in 1975 at Xerox's PARC and later joined NASA's JPL Graphics Lab, where he worked for twelve years. He continues to create digital images with the latest 3D graphics software.
Website of David Em:
www.davidem.com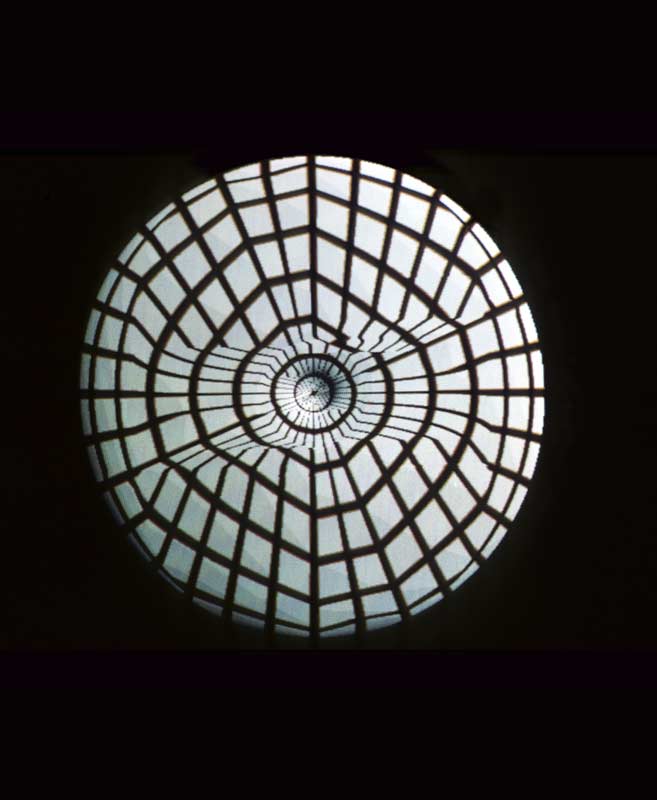 Los Angeles, CA (USA), 1952
David Em studied painting at the Pennsylvania Academy of the Fine Arts in Philadelphia. In 1972, he moved to San Francisco and set up his studio. A year later, he saw several abstract films by Jordan Belson and John Whitney, Sr. that inspired his first experiments in modulating analog video signals. The results led him to look for other methods that provided greater control, which he found in a "frame buffer" developed by Dick Shoup at the Xerox Palo Alto Research Center (Xerox PARC). The device was connected to an electronic tablet and stylus. Superpaint, a software written by Shoup and Alvy Ray Smith, allowed to produce full-colour pictures. Em created his first digital painting using this software, Superpainting (1975). The following year, at Information International, Inc. (I.I.I. or Triple-I, an early computer technology company specialising in OCR systems and computer animation), he worked with a graphics system set up by computer filmmaking pioneers Gary Demos and John Whitney, Jr. and created an articulated 3D cricket that could jump, fly, and flap its transparent wings. Also in 1976, Em joined NASA's Jet Propulsion Laboratory's graphics research lab in Pasadena as an artist in residence. With access to the lab's computing facilities on his own time, he made it his working studio for twelve years, until 1988.
At the JPL Graphics Lab, he created increasingly complex digital compositions, such as Aku (1977), Approach (1979), and Escher (1979), taking advantage of constant developments in the software used to create 3D simulations of spacecraft trajectories. He also sometimes incorporated software glitches into his images. Around 1979, Em's work gained widespread recognition as several media outlets became interested in his activities at the JPL. His piece Transjovian Pipeline (1979) became one of the most reproduced artworks in the 1980s. In 1985, following a major equipment upgrade at the lab, he could compose more colourful and richly textured images such as Mar (1985). Three years later, the JPL Graphics Lab was closed and in 1991 Em spent a season at Apple Computer in Cupertino, as a guest at Apple's Advanced Technology Group and their Evangelism Lab. Here he worked with early versions of commercial imaging programs like Photoshop. In 1995 he built a personal computer and established a digital art studio, where he worked with most of the new devices and software produced in the computer industry. He has since continued to create digital images of a complex beauty, incorporating the expressive possibilities facilitated by the latest commercial software.
Em's work has been presented in international exhibitions, including at the Centre Georges Pompidou, the Seibu Museum, Photokina, Les Rencontres Internationales de la Photographie, Le Musée d'Art Moderne de la Ville de Paris, the Los Angeles Museum of Contemporary Art, and Harvard's Carpenter Center for the Visual Arts.
---