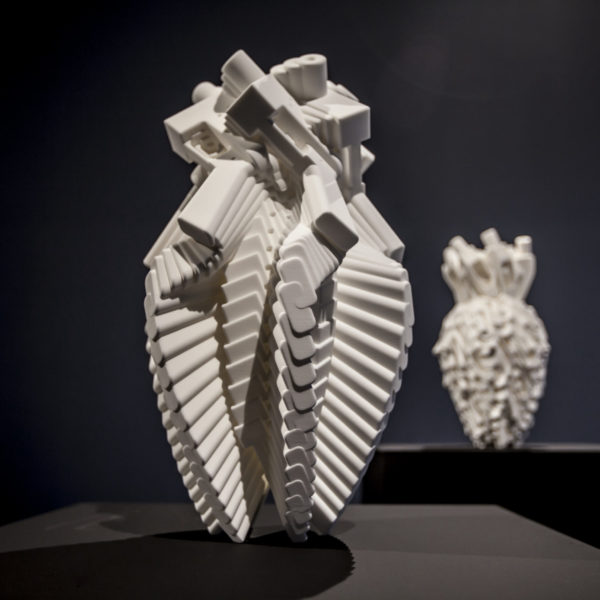 With a background in computer science, Addie Wagenknecht has developed her artistic production alongside the creation of open source hardware, such as CUBIT and Lasersaur, which have been widely used in hacker spaces worldwide. Her work combines a critical perspective on data processing and surveillance technologies with an interest in feminism and gender inequalities, particularly in the technology industry.
Website of Addie Wagenknecht:
www.placesiveneverbeen.com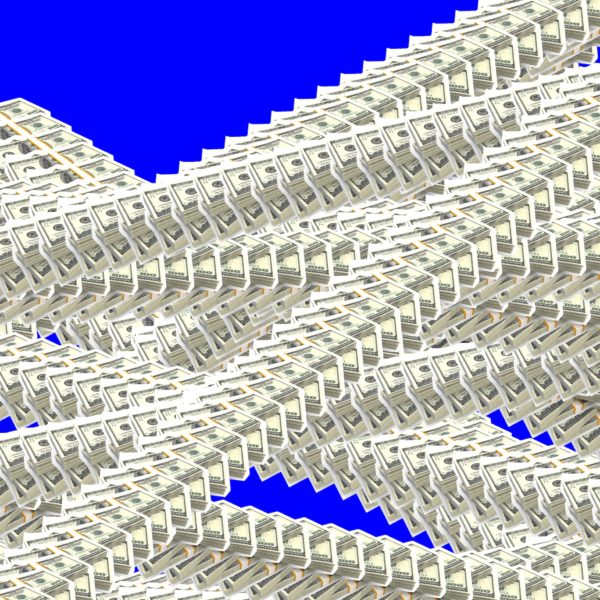 America is hard to see
Addie Wagenknecht
Artist presentation video on YouTube.
I'm an American artist whose work explores the tension between expression and technology. I'm interested in blending image cultures around me, and how I can utilize those in painting, sculpture, and installation. There are many ways to remove the hand of the artist. And I take this on with the ethos of hackers culture, art, object, and lived experience. I look at the darker side of systems that constitute lived realities and how those emerge revealing alternate and parallel realities. I contemplate power, networked consciousness and the increased beauty in everyday life despite the anxiety of being alive.
America is hard to see. And as an artist, I think you need the constant sense of being able to escape and vanish and feel. We're going to need an artist who remembers freedoms, redefining, re-understanding, recontextualizing, and trying everything for the first time again. We are also in this place where we can be without a home in the sense that we are placeless. We have all been forced to exist online the last year (plus or minus a year). There's no more VIP openings and gallows. There's no more parties and basements. There's no more face to face much of anything anymore but facing our screens. To some extent NFT's are a reflection of this acceleration to the online.
I've spent the last five plus years specifically looking at America and trying to figure out how to renegotiate it. Science is no longer considered factual. feelings have become politicized colors have become politicized, what we eat, who we see who we date, or who goes in our beds, everything has become a weapon. The private is public and the public is private and everything has become political.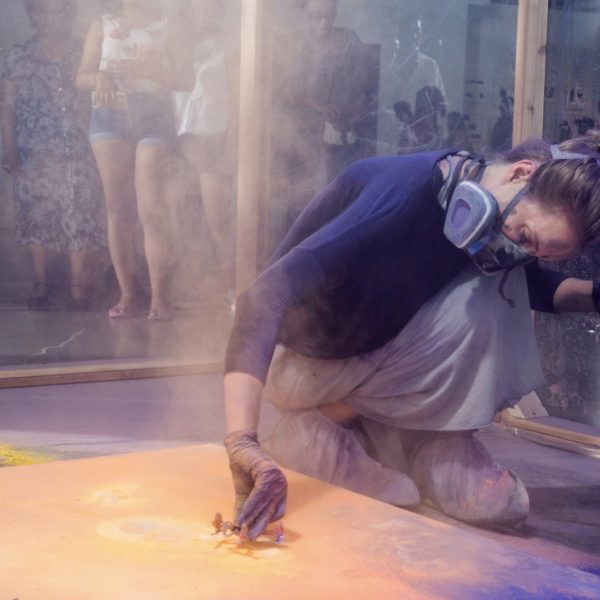 Portland, OR (USA), 1981
Addie Wagenknecht received a Bachelor of Science in Multimedia and Computer Science from the University of Oregon in 2001, and later on moved to New York to study at the Interactive Telecommunications Program from the New York University. In 2006, during a research fellowship at the Eyebeam Art and Technology Center, she co-founded with Stefan Hechenberger the production studio Nortd Labs, dedicated to developing open source software and hardware. Their most well-known project is CUBIT (2007), a multi-touch table display that can be built using a small projector and a webcam with an infrared filter. The schematics and software were freely distributed online, while DIY kits with parts and instructions were sold, allowing many designers and artists to create their own multi-touch interfaces at a fraction of the cost of a commercial product. CUBIT was part of Wagenknecht's thesis project at NYU, where she obtained a Master of Professional Studies in 2007. In 2009, Hechenberger and she started developing the Lasersaur, an open source laser cutter designed for the needs of makers, designers and architects. Launched in a crowdfunding campaign in 2011, it was successfully funded and has been used by hacker spaces all over the world.
During her last year at NYU, she had the idea of using drones to create abstract action paintings on papers and canvases. By using the devices to spray pigment or paint, and also leave marks with their propellers, the artist created the series known as Black Hawk Paint (2008-), which feature bright colors inspired by Wagenknecht's experience attending the Holi festival in India in the early 2000s. The artist has presented the output of her work with the drones both as painting and as a performance in contemporary art museums. In 2011, she joined the Free Art and Technology Lab (F.A.T. Lab), a collective of scientists, engineers, and artists dedicated to merging popular culture and open source technology. Founded by Evan Roth and James Powderly in 2007, the group was formed mainly by Eyebeam research fellows and artists-in-residence. Wagenknecht developed two projects for the lab: WifiTagger (2012), a modified router that allows users to tag wifi networks and therefore display messages viewable within the list of wifi networks on any connected device; and Webcam Venus (2013), a project carried out in collaboration with Pablo García that consisted in asking online sexcam performers to replicate historic works of art.
In the 2010s, Addie Wagenknecht's work combined a critical perspective on data processing and surveillance technologies with a growing interest in feminism and gender inequalities, particularly in the technology industry. Between 2012 and 2014, she created a series of artworks that, alongside Black Hawk Paint, have become iconic of her work: Optimization of Parenting, Part 2 (2012), an installation composed of a cradle and an ABB industrial robot arm programmed to rock it gently whenever a baby cries; Asymmetric Love (2013), a chandelier made of fourteen surveillance cameras; and Data & Dragons (2014), an evolving series of sculptures made of custom printed circuit boards that intercept data from their surroundings and circulate it through a tangle of ethernet cables. In those same years, artworks such as I Quit (2014), Glass Ceiling (2014) explore the role of femininity in a consumerist, unequal society. In 2014, she co-founded Deep Lab, a collaborative group of researchers, artists, writers, engineers, and cultural producers interested in privacy, surveillance, code, art, social hacking, and anonymity. All the members are women who bring their expertise in different areas of computer science, information design, internet governance, human rights, and the visual arts.
Her latest works continue to address the way technology shapes our culture and politics, as in Liberator Vases (2016), a series of 3D printed vases made from the open source Liberator gun, and Believe Me (2017), a piece commissioned by the Whitney Museum of American Art which deals with post-truth. Further exploring the ideas of Black Hawk Paint, two recent works address the female body and female beauty products as part of her ongoing critique of heteropatriarchy through technology. Alone Together (2017) is a reinterpretation of Yves Klein's Antropometries (1960) in which the artist lies down naked on a canvas while a reconfigured Roomba spreads the French artists' iconic IKB pigment on the surface. Since the robot is programmed to avoid the artist's body, her presence is finally made visible as an absence of color on the canvas. Beauty (2018) uses a mixture of cosmetic pigments that are applied by a reconfigured Roomba on a canvas following a programmed algorithm. In other works, the artist inserts stereotypes of femininity, as in Self Care and Crypto (2018), a series of YouTube beauty videos in which she incorporates cybersecurity tips into her product reviews, or the performative piece There are no Girls on the Internet (2020), commissioned by the Museum of Moving Image in New York, in which she browses the CamSurf random video chat platform looking for a woman, and not finding any.
Addie Wagenknecht has exhibited her work internationally, in venues such as the MuseumsQuartier Wien, Vienna, Austria; La Gaïté Lyrique, Paris, France; The Istanbul Modern; Whitechapel Gallery, London and MU, Eindhoven, Netherlands. In 2016 she collaborated with Chanel and I-D magazine as part of their Sixth Sense series and in 2017 her work was acquired by the Whitney Museum for American Art. Her work has also been featured in numerous books, and magazines, such as TIME, Wall Street Journal, Vanity Fair, Art in America, and The New York Times. She holds a Masters degree from the Interactive Telecommunications Program at New York University, and has previously held fellowships at Eyebeam Art + Technology Center in New York City, Culture Lab UK, Institute HyperWerk for Postindustrial Design Basel (CH), and The Frank-Ratchye STUDIO for Creative Inquiry at Carnegie Mellon University.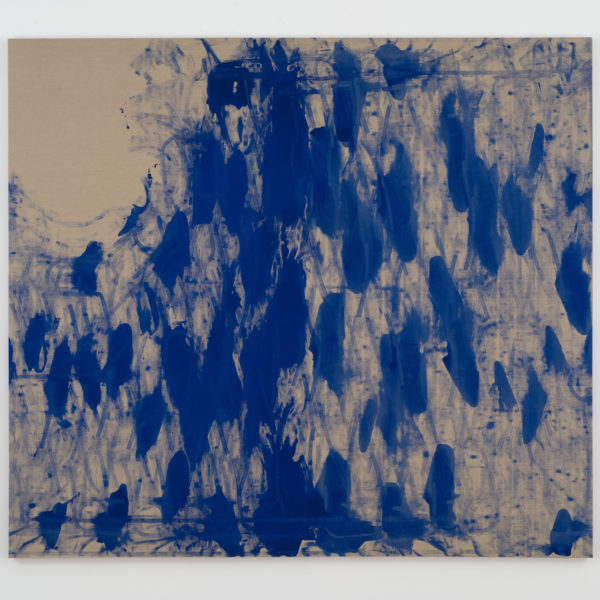 ---